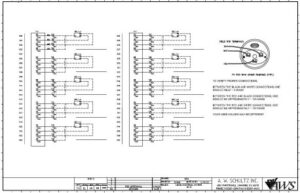 iTrace has been a successful division of A.W. Schultz, Inc. offering custom built controllers for heat trace. iTrace compliments our panel offering of PLC and SCADA control panels in waste water and many process facilities located throughout the U.S. and Canada. All panels and retrofits are custom built in our UL 508A certified panel shop.
For over 20 years, iTrace heat trace controllers have been a proven source for heat trace control and monitoring. We custom build iTrace heat trace controllers individually so they match the specifications that are required for each project.
There are a variety of available circuit options to choose from that include ten to forty circuits to provide critical freeze protection or to maintain elevated process temperatures. No matter which controller you choose we provide technical assistance for initial set up and follow up service.
We provide NEMA 4 and NEMA 4X enclosures and also provide controllers for classified areas.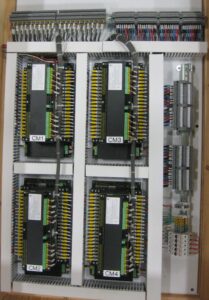 In addition to offering new control panels, we also provide custom retrofit options that use existing enclosures. If your current enclosure is in good condition, you may save a considerable expense by choosing this retrofit option in updating your heat trace controller.
Industries that are using our controllers include but are not limited to power plants, biodiesel plants, ethanol plants, chemical plants, refineries and processing facilities. Our customer list also includes many other type facilities that need to keep piping from freezing or to keep fluids maintained at elevated temperatures.
Some of our most recent panel projects include providing control panels for the roof and guttering deicing project at the new Kansas City International Airport. We also provided panels to Costco for their deicing project at the processing facility in Freemont, Nebraska.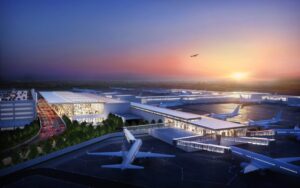 In addition to panels for heat trace piping projects and roof and guttering deicing projects, our panels are used for pavement ice and snow melt systems. We custom built controllers for several key bus stops for the Kansas City Transit Authority who wanted to eliminate ice and create a safer environment for their passengers.
If your project requires other controller options, our parent company A.W. Schultz can offer Nelson™ controllers in addition to single line freeze protection thermostats from Environmental Technology, Inc. They can also provide design and engineering for your complete heat trace project by supplying cable and accessory items offered by Nelson™ Heat Trace.